Reviews About Boris Cherner
Success stories of my clients
This review is long overdue! I have known Boris for close to 20 years. I was referred to him by mutual friends when I purchased my second condo in Chicago in early 2000s. Back then, I thought to myself that too bad for me that I didn't know Boris when I purchased my first condo. Boris is nothing short of amazing. Since then, he has helped me numerous times in purchasing other condos and houses as well as refinancing existing mortgages. He solved every challenge that I had and got me what I needed in every transaction. He explained everything in everyday language that anyone can understand. He was (and still is) extremely responsive and kept me updated every step of the way. Boris is the only person I trust for all my mortgage and refinance transactions. I can't recommend him enough!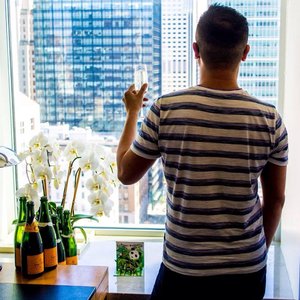 It's gonna be hard to write this review without sounding like a paid endorsement. This man simply meets all expectations without disappointment. I've personal done 2 mortgages with Boris and both times he went above and beyond. He is extremely knowledgeable in his craft and is able to relay that information in layman's terms. There were several instances in the home buying process where he was able to step out of his area of expertise and provide his valuable insight. One such instance saved me 600 dollars.
Overall, I will be looking for this man as long as he's in business.